Citation: Jensen, G., Schwarz, M., Shumway, S., Trushenski, J., Curry Woods, L., Broyles, T., and Mayeaux, M. (2016). "National Assessment Sheds Light on Educational Needs for Aquaculture in the United States". Fisheries, 41(8), pp. 467-469, DOI: 10.1080/03632415.2016.1199830.
Summary By: Alexandra Pounds
Image Credit: USDA.gov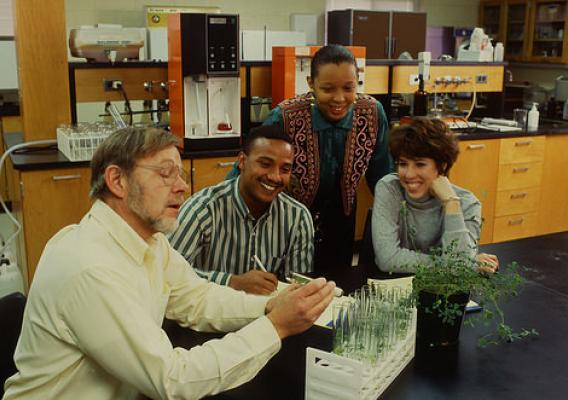 Big Picture: Although demand for highly educated aquaculture workers in the US is increasing and student interest in higher education aquaculture programs is stable, higher education institutions are having trouble recruiting students and are not increasing the number of available programmes.
Aquaculture higher education in the US began in the 1970's in response to the rise in aquaculture. Despite that the industry is growing, high education opportunities are decreasing, with programs shutting down. This study looked at the current aquaculture workforce and examined whether students were interested in pursuing a career in aquaculture to forecast the aquaculture workforce.
Methods: conducted a national survey to compile a list of aquaculture high education in the US.
Results:

79 respondents,

14 did not offer any courses related to aquaculture (others offered a combination of AA, BSc, MSc, PhD, and/or certificate)
10 of which offered online aquaculture courses

Enrolment:

Enrolment increased from 2000-2010. Enrolment from 2010 – 2015 was stable.
Fewer international students are entering BSc programs. International and national PhD enrolments were equal.
Institutions reported challenges with recruiting students for aquaculture.

Course offerings:

A considerable number of institutions offer programs in aquaculture, many of which are smaller institutions. There have been no new programmes initiated since 2010.
Student interest in pursuing a degree in aquaculture seems stable.
Online course offerings are growing.

Respondents believe that there is a growing demand for employees with advance training in aquaculture.
Over the past 10-15 years, job listings in US aquaculture have decreased (especially in academia and government)

Implications:

The US may not have enough higher education programmes to supply the projected workforce requirements for US aquaculture.
The US aquaculture industry growth rate might be held back by the lack of a competent workforce (not enough educated workers).